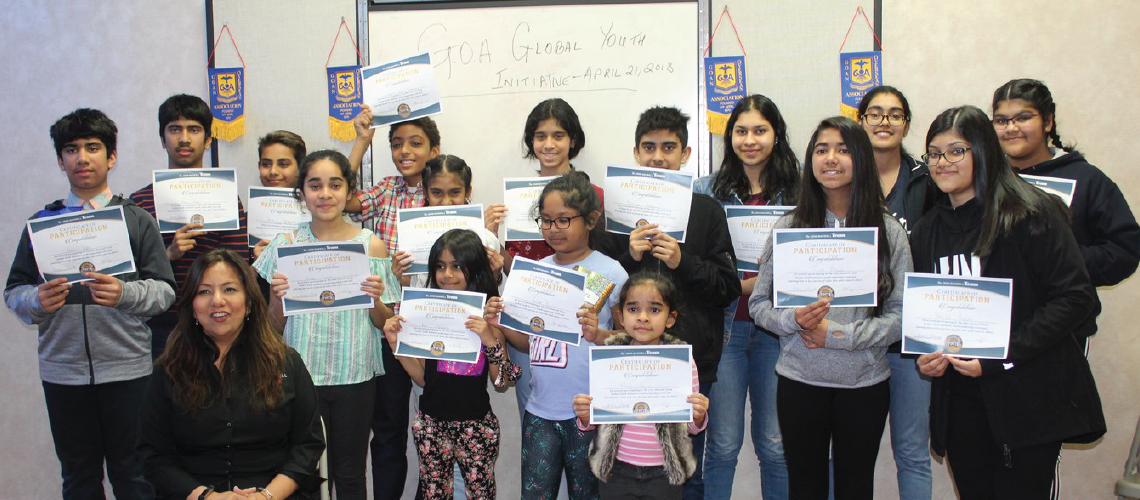 YouthMAX is a Youth Leadership curriculum, developed by the John Maxwell Team, designed to give today's young people practical tools and ideas to help them navigate life in four key areas:
Stand Up & Be Counted (Anti-Bullying)
Learning to Fail Forward to Success
Developing a Positive Self-Image
Developing Strong Personal Character
Glynis conducts the YouthMax Camps four times a year, in spring, summer, fall and winter. These consist of interactive public speaking and leadership sessions of two hours each. These sessions are conducted in person or virtually using Zoom. 
Youth aged 10-16 years learn by doing. Teaching is imparted through icebreakers and short lessons coupled with videos and experiential learning.
Participants are encouraged to prepare a two-minute speech on the Leadership Value they learned the previous session. They also learn how to give Effective Feedback. In the Debate section they learn how to practice Impromptu Speaking. Watch for Community Involvement coming soon, where participants will be encouraged to give back to the community!
Besides YouthMax, Glynis gives back to the community twice a year by hosting the Global Youth Initiative. This is a free event conducted by the John Maxwell Team members in April and October.  This is a great way to try the program before enrolling in a YouthMax camp!
YM 1.1 – Winter Session (February) – THEME: STAND UP AND BE COUNTED
Values: Choices, Growth, Attitude, Commitment
YM 1.2 – Spring Session (May) – THEME: LEARNING TO FAIL FORWARD TO SUCCESS
Values: Relationships, Character, Forgiveness, Self-Worth
YM 1.3 – Summer Session (August) – THEME: SELF IMAGE
Values: Responsibility, Courage, Initiative, Priorities
YM 1.4 – Fall Session (November) – THEME: PERSONAL CHARACTER
Values: Teachability, Self-Discipline, Resilience, Influence
(Mandatory to complete at least one program of Level 1 before joining.)
Have you ever felt like you weren't allowed to fail? Like your parents and teachers expected you to meet extremely high standards no matter what—even if it didn't seem possible?
Or have you ever lost at something that you wanted to win? Felt stupid when you were wrong? Wished you could have a major "do-over"?
And what happens when you do mess up? Do you feel hopeless, like you can never recover from the mistake?
If your answer to any of these questions is yes, then this Program is for you. If you're ever going to lose—and you are, because everyone does—then why not put a positive spin on it? How do you do that? By learning from it. A loss isn't totally a loss if you learn something from it.
A 4-week Advanced Course for youth aged 10-18 years on Wednesdays, once a week for 2 hours.
YM 2.1 – Spring Session – Theme: Sometimes You Win Sometimes You Learn
Humility: The Spirit of Learning
Reality: The Foundation of Learning
Responsibility: The First Step of Learning
Improvement: The Focus of Learning
YM 2.2 – Summer Session – Theme: Sometimes You Win Sometimes You Learn
Hope: The Motivation of Learning
Teachability: The Pathway of Learning
Adversity: The Catalyst for Learning
Problems: Opportunities for Learning
YM 2.3 – Fall Session – Theme: Sometimes You Win Sometimes You Learn
Bad Experiences: The Perspective for Learning
Change: The Price of Learning
Maturity: The Value of Learning
Communication Topics: Advanced techniques on how to overcome fear, how to write a speech, how to organize your speech, gestures, body language, impromptu speaking, debates